STEP INSIDE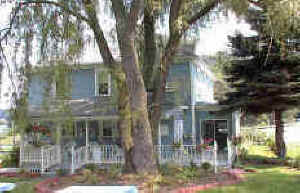 Welcome to the Rockwood Trail House! The early 1900's colonial style house sets on the Rockwood trail head of the Great Allegheny Passage which attracts numerous hikers and bikers. If water sports are more your style, the Casselman River flows adjacent to the house providing excellent fishing and canoeing.


The Bed and Breakfast is liberally seasoned with period furniture and décor. It has five enchanting GUEST ROOMS (one downstairs and 4 upstairs) including modern, private baths. Each room features a ceiling fan, a charming rocking chair, and a queen size bed adorned with beautiful hand made quilts. Air conditioning will keep you cool in the summer and radiant heat lies in every floor, keeping your feet toasty even on the coldest nights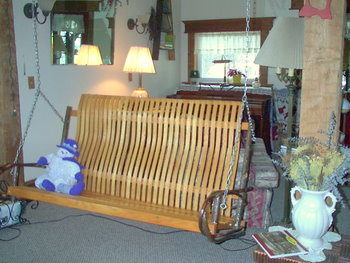 The Amish made swing.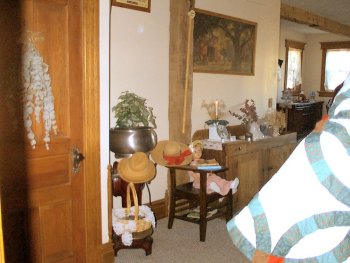 Beautiful antiques adorn the Trail House.
The cozy atmosphere doesn't want to let you leave when your stay is over.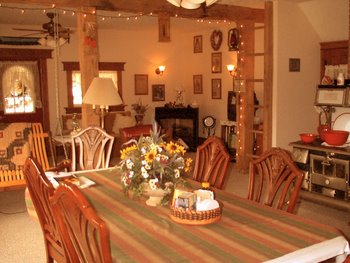 The Great Room contains the dining area and sitting
area separated by a large Amish crafted hickory swing.

Hand-hewn oak beams and a 10 Ft. barn loft ladder
that were taken from our dairy barn add
to the country atmosphere.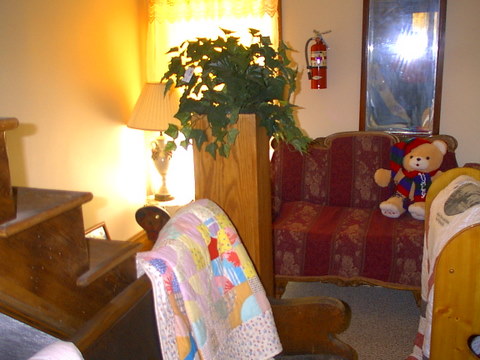 The Trail House is beautifully decorated.


Home / Step Inside / Getting To Know Us / Rates & Policies
Bike Sales & Rentals /Great Allegheny Passage/ Area Attractions
Festivals / Map / Comments & Friends